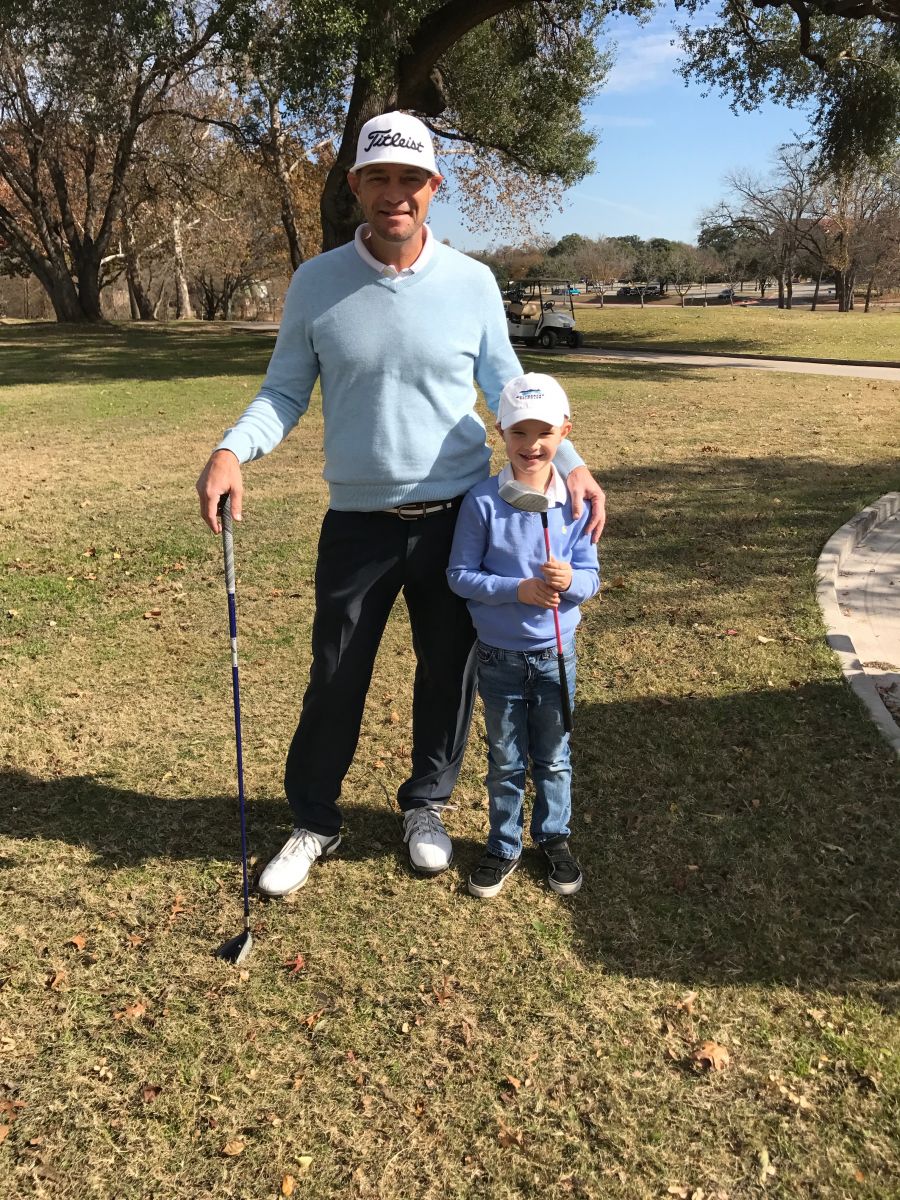 We offer hour-long lessons for both individuals or groups, and can build a lesson plan to suit your needs. We practice safe social distancing practices for the saftey of everyone. If you have any questions about rates and availability, please email michael.travis@austincc.edu, or you can call him directly at 512-223-6678.
Continuing Education golf classes through Austin Community College are unfortunately not available until further notice.
Pictured:  Head Golf Professional Michael Travis with his son Oliver, future Masters champion.